>> Sunday, September 19, 2010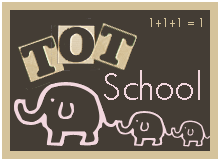 (Nudgie is 25 months old)
We had another low-key week this week. I've been fighting a sinus/ear infection and really haven't had much energy to do a lot structured activities this week.
Nudgie did a lot of free play this week. Her trays this week consisted of her Weebles, bean play, lacing, and her bottle cap letters.
We had a picnic tea party on the floor with her stuffed doggie and her favorite snacks of Chex and strawberries.
We also played in the back yard until she was exhausted!
We also went to see Daddy and his helicopters at the base when mommy had to go up to the base for some FRG business.
Nudgie also had some social time at MOPS this past Friday. I was so happy that she went into the childcare with no issues. Last year it was a struggle every time I dropped her off. This year, she was through the door before I even had a chance to say goodbye!
(Sigh!)
It sucks that they grow up so fast!
Have a great week everyone!