>> Sunday, November 7, 2010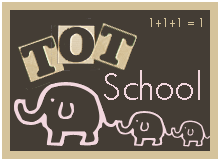 (Nudgie is 27 months old)
(To see what others are doing at Tot School, click on the "Tot School" above!)
We had another light week of Tot School this week. Since we were on fall break the previous week and stayed home to do lots of fun stuff, we had to get caught up with errands this past week! But we still managed to have some fun!
Nudgie went as Tinkerbell for Halloween. Didn't she just make the cutest fairy you've ever seen?!

We worked on the letter "C" this week. I found a bag of alphabet letter tiles at Michaels on clearance. I put some letter c's in a bowl and had Nudgie glue them on to a letter C worksheet. This was her first attempt at using a glue stick by herself. Not bad - but we still need some practice!
We colored more letter C worksheets using the marker board that daddy made. He drilled holes in a piece of wood and we glued the lids down into the holes. The markers pop out easily and no more missing lids!
(We made two - one for each of the girls!)
We played with our shapes can.
(This is our third attempt at this. Nudgie would press so hard that the lids would break!)
A favorite was this kite color matching file folder game. She played with this for quite awhile and was so proud of herself when she'd correctly match the colors.
And the beans were back for more sorting, counting and pouring activities. Nudgie surprised me when she started to count on her own. She'd put handfuls of beans into her cups, but she'd count each handful all by herself -- all the way to 10!
We pulled out the color pegs again this week too. But Nudgie wasn't as interested in matching colors as she was in seeing how high she could stack them. We did this over and over and over....and, well, you get the picture!
And finally we had fun recognizing numbers and counting using the flannel fabric numbers I made for her.
(I still need to finish the rest of the numbers and work on the alphabet next!)
Hope everyone has a great week!