>> Sunday, May 15, 2011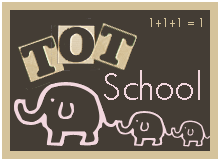 (Nudgie is 33 months old)
(To see what others are doing at Tot School, click on the "Tot School" above!)
**************************************
I realize that I haven't done any Tot School posts since before Valentine's Day. That doesn't mean that we haven't been learning and playing......I'll be honest - it just meant that I was just too lazy to do a post. But it's time to get back into the swing of things -- especially since I've got some great themes planned and can't wait to share them!
In the meantime, we've been doing a bit of a recap on our letters. This past week was a review of the letter "C"
I put up our felt board with the letter C and then gave Nudgie a muffin tin with magnet letter C's and magnet circles. She spent quite a bit of time sorting them out, showing me each one and correctly identifying the letter and the shape.
And what letter C lesson wouldn't be complete without cookies?
Nudgie colored her
Cookie Monster coloring sheet
.....
We did a
Cookie Monster toilet paper roll craft
. (I'm still convinced Nudgie is the reincarnation of Picasso -- especially when you see her completed Cookie Monster!)
We read
"Mr. Cookie Baker"
and played with our
Melissa and Doug Slice and Bake Cookie set.
A little later in the afternoon, we thought we'd surprise Daddy and make him some real cookies. We didn't get nearly as many as we should have since Nudgie decided to sneak away and eat the dough before we actually got a chance to bake a full dozen.
Overall, a pretty fun week!! Hope everyone has a great week!
****************************************************