>> Sunday, October 31, 2010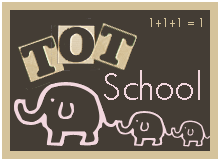 (Nudgie is 27 months old)
(To see what others are doing at Tot School, click on the "Tot School" above!)
Nani was on Fall Break from school this week. We really didn't plan any "formal" learning activities this week, but My Marine and I did make sure that Nani did do a couple of worksheets in the mornings after breakfast. And of course, whatever big sister does, Nani has to do too. So I printed up two of everything and Nudgie did her "homework" right along with Nani.
On Monday, we had planned on driving down to Colorado Springs to see the Cheyenne Mountain Zoo. The girls love getting to feed the giraffes. But unfortunately the weather wasn't cooperating, so we quickly changed plans and headed to the Children's Museum downtown. The girls had a lot of fun in the bubble room - which turned out to be a favorite. The spent time in the art room painting and playing in the "forest"
The rest of the week we spent at home doing various arts and crafts, "homework" sheets, watching movies, and other fun things!
Doing "homework" like big sister!
Making paper dolls
Baking banana nut bread


Painting
Books we read this week:
Next week, Nani goes back to school and we'll get back to our regularly scheduled activities!
****************************************************
Happy Halloween and have a great week everyone!