>> Sunday, September 4, 2011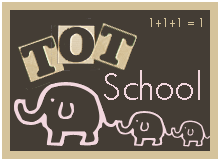 (Nudgie is 38 months old)
(To see what others are doing at Tot School, click on the "Tot School" above!)
**************************************
FINALLY!! Back to school!! Nani started first grade last week and I held off one more week before starting with Nudgie. It's so nice to have our schedule back! I decided to start off with the letter C, circles and numbers.
I'm also still using Tot Trays for Nudgie for those free play moments as well. This week we used her color peg game, playdough, puzzles, and her toy ponies. The peg game and the playdough were a huge hit. The puzzles and ponies - not so much!
We've read "The Very Hungry Caterpillar". To emphasize what we were reading, we created a caterpillar out of Nudgie's name and then I printed off printables to correspond with the story. As we read about what the caterpillar was eating, she'd glue that picture to the paper.
(I loved that I had "grass" scrapbook paper to use!)
Also, in keeping with our "caterpillar" theme, I also cut up an egg carton and let her paint it. After it dried, we added some pipe cleaner for the antenna and glued a picture of her on the front. She really LOVED this!
We colored. And boy does this child LOVE coloring!! She's always got a handful of crayons!
We used our "dot markers"
We started "pre-writing" the letter C. I was so surprised at how well she did this -- and kept asking to do more!
We counted our numbers with beans and a caterpillar printable.
(Most of the worksheets shown were from
Confessions of a Homeschooler
)
We made a circle collage using circle scrapbook paper and circle foam stickers. I had Nudgie peel the stickers off herself. Great fine motor skill exercise!
The one day I remembered to take a picture of our snack - we had crackers, cheese, and carrots.
My Marine and I also thought that it was time to start Nudgie on some small responsibilities around the house. We had been giving her small chores to do before, but since Nani has a chore/behavior chart, we decided to make one for Nudgie too. To make it more appealing to her, I picked up some of those AWESOME Mickey Mouse ears paint chips from Home Depot. My Marine drew out some lines for me and I attached everything with velcro. Nudgie is very excited now to have her own chart!
And finally - mommy's favorite picture -- Nudgie showing off the "curl-your-tongue" gene that she inherited from daddy!!
So, overall, our first week was a pretty busy and fun-filled week! Hope everyone has a great week!
Linking up with:
No Time for Flashcards - Link and Learn