>> Sunday, July 5, 2009
No, I haven't been smoking anything today......

But, if you told me 5 years ago that someday I'd be living in Colorado, I'd laugh and ask you what you've been smoking! Well folks, here we are.....four years into living in the Rocky Mountain state. Thanks to my Marine transferring units in 2005, we now call Colorado home. Don't get me wrong -- home is in Colorado, but Pittsburgh will always have my heart.

Since we've been here, every once in awhile we decide to go on a field trip. We pack a small cooler with snacks, pack the kids in the car, open the atlas and off we drive. We have seen some beautiful scenery this way. We just drive........ Today we took another one of those field trips. We packed the car early and headed up northwest of Denver to Estes Park. It was a beautiful drive up -- a little hazy and foggy. But the sun broke through and it ended up being a nice day. So, I'd love to share with you a little piece of our field trip today..........(cue music for John Denver's "Rocky Mountain High")



On the road to Estes Park
Still some snow on the mountain tops in July!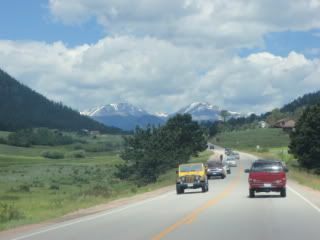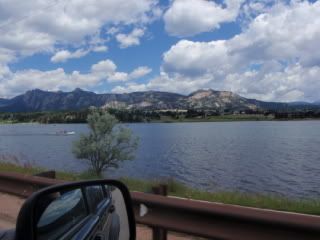 Rock formation called "Twin Owls"
Estes Park is a ski town - but during the summer also has a pretty booming tourist industry thanks to camping, fishing, and rafting through Rocky Mountain National Park, among other outdoorsy sports. There's a main street with lots of kitschy, souvenir shops, restaurants, and ice cream joints. As you walk down the main street, if you make a right, you're right along the River Walk - which is lined with more restaurants and plenty of seating to watch the water roll by. If you're lucky, like we were today, you just might see some local wildlife.
Along the River Walk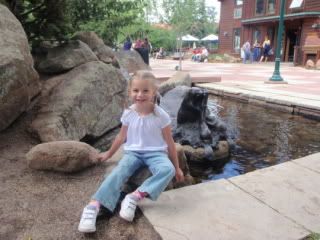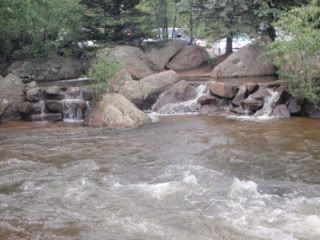 Elk
I decided to try my hand at some creative photography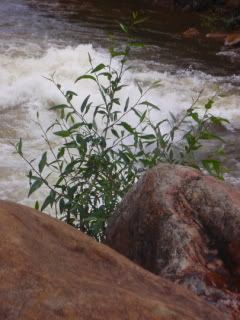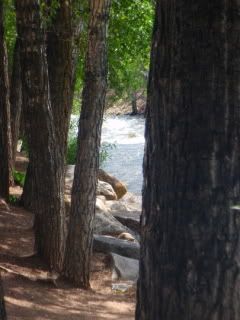 Ice cream for the girls
By the end of the day, that fresh mountain air did the girls in...they slept the whole way home!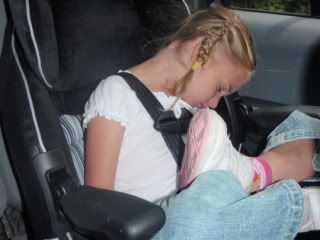 I love living in Colorado. There's just so much to see and do -- and we're hoping to raise our girls to love the outdoors and nature. I'm a girl from the suburbs -- I've never been fishing or camping....I learned to ski once (and I'll stick to hot chocolate in the cabin in front of the fire, thank you very much!). But I'm game for trying anything -- I'd love to learn to rock climb, go rafting down the rapids, go horseback riding on the trails, and go camping and hiking. I may be from the 'burbs, but I do love nature and truly do appreciate all that God has created and given us to enjoy!
And don't forget about the scrapbooking giveaway that I'm doing! You can enter up until July 10th - at which time a lucky winner will be chosen to receive a box of scrapbooking supplies! All you need to do is go to my previous post about
scrapbooking
and leave a comment. That's it!