>> Monday, August 16, 2010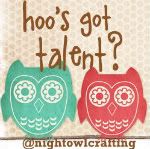 I have been a crafting Energizer Bunny this weekend. It's like all of a sudden the floodgates opened and the creativity could not be held back!
First - I was hosting a baby shower for my good friend "L". They are having a boy and chose a jungle-theme for their nursery. So for the baby shower invitations, I found these adorable craft foam frames at Hobby Lobby in their VBS aisle. I printed out the invitation and stuck it on the inside.
Then, as part of her gift, I made a jungle-themed diaper cake with wood accents from Hobby Lobby and greenery from my craft stash. Around the base, I scattered a bit of crafting moss. The animals around the cake are two hand puppets which were stuffed with diapers and then just two regular stuffed animals (courtesy of Michael's)
As another gift, I made these three adorable onesies with lion and giraffe iron-ons. After I was done, I sadly discovered that the onesies had small red spots all over them. My fault since I should have checked them first. I just couldn't give them as gifts, so now I have to come up with something else!
*************************************************************
My second craft project of the weekend involved fabric and phone books.
Ever wonder what to do with all those phone books that keep showing up on your doorstep?
Make them into booster seats!!
I had some flannel fabric which I cut to size and then hot-glued to the phone book, wrapping it like you would a present.
Then I took a non-skid placemat and cut that to size and glued that to the bottom of the phone book.
(The glue kept seeping through the holes and I can't tell you how many hot glue burns I got this afternoon!)
And viola! Finished booster seat!
*************************************************************
My last crafting project involved making a t-shirt for my upcoming MOPS year. I'm so excited!
I used letter stencils and painted them on with white fabric paint.
Our theme this year is "Momology" with the primary colors throughout the logo, so I incorporated that into the tshirt, using the primary colors to outline the letters.
I can't wait to wear this to my meetings!
So, what have you created lately?
Be sure to leave a link in your comments so that I can come back and visit!